Being well prepared for your Senior Photos can make a big difference between average and fabulous photos!
Here's some tips to prepare you for your session...
*Hair*
As a photographer I try and help with hair, it is hard to know what your hair "is supposed to look like." Please let me know your preferences. Better yet, bring your best friend with you for the session and he/she can help. Any hair changes during the session should be quick and simple so you have as much camera time.
Bring Hair spray, pins, and whatever else you might need to keep your hair out of your face.
A brush and Mirror is a must! Just for any touch-ups you might need.
*don't do any drastic changed to your hairstyle right before your session*
*Makeup*
Makeup is the best preparation for your session. It will even out skin tones. If you don't normally wear makeup make sure you still take the time to apply some so your photos will look extra good.
Apply a bit more than normal. If you choose to wear foundation with SPF make sure you wear heavier powder. The SPF give a shine on the photos.
Don't forget your powder to go or any other makeup you think you might need to re apply. (Make sure to be quick).
*Clothing*
Keep it simple... But not too simple...
Plan for several outfits to bring, like:
Something you love! Anything you feel comfortable in. Stuff that makes you feel AMAZING!. Lack of confidence could affect your photos.
Your favorite jeans and a plain shirt. You could never go wrong with a simple look.
Dress and heels!! it's a must in my book. But only if your comfortable in them. You could have a nice summer dress or a fancy dress. Dressy or Dressy-casual.
Color- Bring some solid colors. It always photographs well. Bring a few pieces with vibrant colors! We all love colors that pop. Just bring it as an accessory to add to the shoot (hat, shoes, belt, jacket, lipstick etc.)
Texture for fall photos gives that extra element to the photos. ( knit sweater, ruffles on a skirt, stockings, etc)
Shoes!!! Most important of it all... I am a shoe-aholic but the truth is shoes can make your outfit, it ties everything together. One pair is not enough. trust me! Bring lots of pairs even if we don't use them all.
Cap and gown! if you have it lets take a few with it!
BRING YOUR PROM DRESS!!!
*Props*
Wear your number!
Bring props that help show who you are:
Sports (basketball, soccer ball, softball bat, football, etc.)
Sports Uniforms
Musical Instruments
*Jewlery*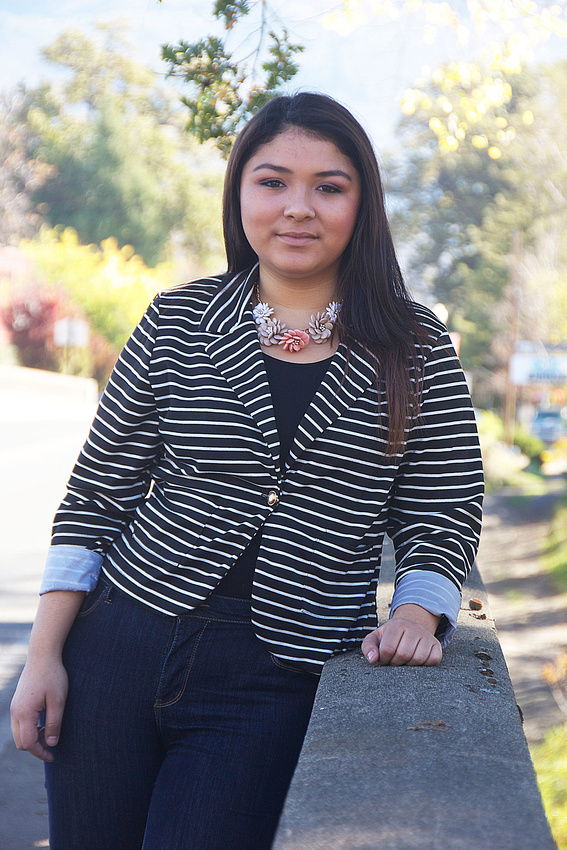 Keep it simple. Anything that is big or shiny can distract from you. It doesn't hurt to bring a variety to choose from to compliment your outfit. It doesn't hurt to bring numerous jewelry with you to choose from.
Overall have fun!